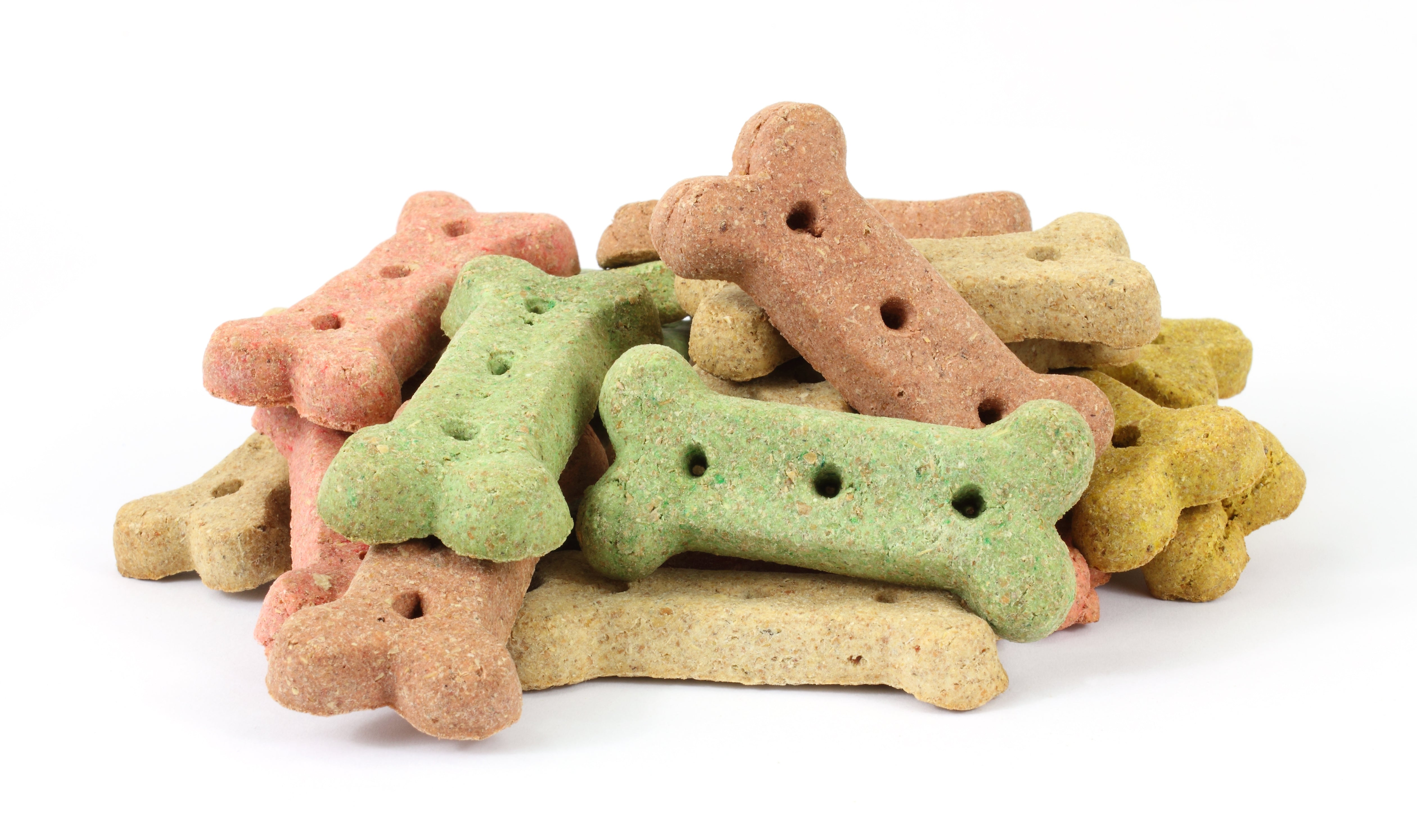 6 Healthy Treat Options for Dogs
Rewarding your pet for good behaviour is very important, and dog treats are very effective in this regard. Not all dog treats are created equal, however, and some are full of salt and other unhealthy preservatives. Choosing the right dog treats will ensure your furry friend remains healthy, although this can be tricky because of the many options that are available in stores and online. 
Knowing which ingredients are best for your dog will allow you to make informed decisions, and understanding what makes a dog treat healthy is a great place to start. Brands with lots of protein are highly recommended as this will provide your dog with amino acids which will keep their fur, skin, muscles, nails, ligaments and tendons in the best possible condition. Healthy dog treats should also contain more fibre than carbohydrates, as this will help dogs digest their food. 
The right dog treats will not only sustain your dog's health, but will also ensure they continue to enjoy an active and playful lifestyle. If you are looking for some ideas, the following options make for great dog treats:
1. Bone Broth Bites
Bone broth is not just healthy for people, but for dogs as well. These bites are protein cookies which combine savoury turkey bone broth with nutrient-rich vegetables like pumpkin, sweet potato and carrots. For an added boost of flavour, a touch of parsley and honey can be added to each of these dog treats. This option is a lean treat for dogs of all ages and is hearty and grain-free.
2. Parmesan Pecks
These dog treats incorporate whole grains and are a great option for all stages of your pup's life. These treats are free of wheat and are made of superfoods like barley, free-range cage-free chicken, ground flaxseed, cranberries and real Parmesan cheese and eggs. These treats are small and ideal for training or taking on the go. Additionally, the small size of these dog teats makes it easier to manage portion control, and you won't have to worry about over-feeding.
3. Goat's Milk and Cookies
These dog treats are slow-baked with peanut butter and honey, and the ingredients include goat's milk, rolled oats, barley and peanut butter. Goat's milk is full of probiotics, and the ingredients are simple and whole, which means your dog's belly will be happy, as will their taste buds. 
4. Barbecue Liver Chips
These dog treats include cage-free chicken, real cheddar cheese, chickpeas, celery juice, chicken bone broth and tomatoes. They contain a high percentage of protein and are full of healthy ingredients, which are great for all dogs. 
5. Crispy Codfish Skins
If your dog loves fish, this treat is a great alternative to jerky treats and is chewy and healthy and contains only one simple ingredient; dehydrated codfish skins. These are naturally gluten-free and will provide your pup with ample protein. They are also easy to digest and contain omega-3s, which are fatty acids that can help improve cognitive function in older dogs who may be dealing with cognitive dysfunction and canine arthritis. 
6. White Fish Fillets
Light, crispy and easily breakable, these are made of just one ingredient; white fish and are loaded with protein and omega-3s. 
If you are looking for the best dog treats, ARMOR THE POOCH has just what you need! We carry a wide selection of natural dog treats and make pet food shopping easy. If you are searching for a pet food store near me in Toronto, contact us today at 905-534-5989 to hear more about our products!